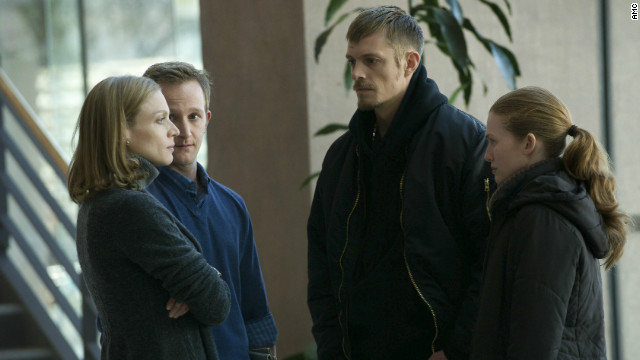 (dailygawk.com) — AMC has canceled "The Killing" after dual seasons, though a stormy murder poser could live on during another network.
A matter from a network read: "After most deliberation, we've come to a formidable preference not to replenish 'The Killing' for a third season. AMC is impossibly unapproachable of a uncover and is advantageous to have worked with such a gifted group on this project, from showrunner Veena Sud and a superb partners during Fox Television Studios to a talented, dedicated organisation and well-developed cast."
Fox Television Studios fast sent out a matter observant a studio skeleton to emporium a play series to other networks: "Fox Television Studios is intensely unapproachable of 'The Killing,' a unusual essay staff and crew, and what we trust is one of a best casts on television. We will ensue to try to find another home for a show."
"The Killing" has been one of AMC's few missteps in an differently conspicuous thrust into scripted television during a final several years. The uncover premiered final year to 2.7 million viewers and copiousness of fan and censor excitement. But in a pierce that will expected be used as a real-time doctrine in serialized series government for years to come, AMC and Sud managed to exasperate fans by disappearing to solve a poser that viewers felt they had been led to trust would be privileged adult by a finish of a initial season.
When season 2 debuted in April, ratings forsaken 33% to 1.8 million viewers. The assembly continued to lessen until the finale, that garnered 1.4 million viewers and finally suggested who killed teen murder plant Rosie Larsen. With a ratings display a transparent downward trajectory, and carrying determined opposite dual seasons that a Larsen murder is a pushing force of a show, termination seemed really likely. The lesson? Don't take viewers for granted.
See a full story during dailygawk.com.
CLICK HERE to Try 2 RISK FREE issues of Entertainment Weekly
© 2011 Entertainment Weekly and Time Inc. All rights reserved.

Share this on:

Link to this story: