It's not just the fact that President Obama and the Television Academy (which hands out the Emmys) have named Showtime's Homeland their favorite show, but there is also the enormous contribution of its star Damian Lewis to consider.
Some look at Lewis and find a thinking person's sex symbol.
As for Lewis's perception of himself and his TV persona, "I know it looks like I'm thinking deep thoughts on the show," he tells November's GQ magazine about playing Nick Brody, "but I'm probably just trying to remember my next line."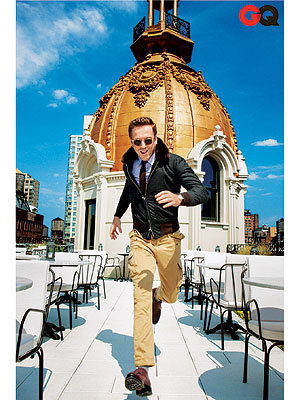 Telling us something, Damian?

Link to this story: