Nowadays she's one of the most in-demand actresses in the game, but fourteen years ago Jessica Albawas still just getting her feet wet. The "Sin City: A Dame to Kill For" actress looked fresh-faced and bright-eyed as the 19-year-old star of "Dark Angel" back in the year 2000 when ET caught up with her on the set. Jessica explained her work ethic early on- "The crews here every day. They're all here because of this.
Didn't get the RR you needed this weekend? Lucky for you, we've teamed up with Lush to give away three products that'll get the job done: the Mask Of Magnaminty face and back mask; Ocean Salt face and body scrub; and Dream Cream body lotion. They're all from Lush's Self-Preserving line, which means the formulas have been tweaked slightly so that they don't need artificial preservatives to stay fresh. To win them all, follow these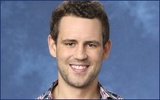 The Bachelorette bachelor Nick Viall apparently doesn't believe a lack of chemistry between himself and Andi Dorfman in the bedroom contributed to his second-place finish."Not in my mind," Viall told of his fantasy-suite lovemaking experience with the show's star, who ended up selecting new fiance Josh Murray at the final Rose Ceremony."I mean, the whole experience, like, what I loved about the relationship we had was how much we both throughout it --
It's a boy for Kelsey Grammer and his wife Kayte! The "Fraiser" star and his lovely lady welcomed their second child together, according to . The pair's son Gabriel was born on Tuesday morning (July 22) and weighed 8 pounds 2 ounces. "Our son will be called Gabriel as there is a tradition in our family of going by our middle names," the 59-year-old actor told ET. "We are blessed and excited to have this
Tim McGraw is addressing the infamous video of him slapping a fan in the face, saying no one feels good about what happened during the incident.Especially the woman McGraw hit in the face, we're guessing.The country singer is speaking out about why he hit a fan in the face during a concert after she ripped his jeans a week ago Sunday in Atlanta.McGraw told ET Canada the whole thing "happened in a
Not since the paperboy in Better off Dead wanted his two dollars has someone tried so hard to get a few bucks, but the Steam Summer Sale is doing an admirable job of emptying our pockets by mere dollars at a time. Day six is here with new daily deals and flash sales including a hefty discount on Darksiders II if you missed it the first time around. On to today's deals!
The Tony Awards are proving to be as supersized as ever, with new presenters and performers being announced almost daily (Sting! Jennifer Hudson!), and Hugh Jackman (back on Broadway this fall in The River) presiding as host for the fourth time, sure to give us a little musical-theater whirl per usual. EW will be joining you for the sure-to-be-surprising telecast, in one of the closest, most competitive years in recent memory. Will Beautiful: The Carole
jimmy kimmel just got away with another tall tail.In the latest edition of "Lie Witness News," Kimmel's crew went out to Hollywood Boulevard to convince pedestrians that "Godzilla" is based on a true story. They even went so far as to ask people if it was wrong for Hollywood to glamorize "Godzilla," considering there was a "real" giant lizard attack on Tokyo in 1954. Amazingly, some people believed it. Watch the video above. And just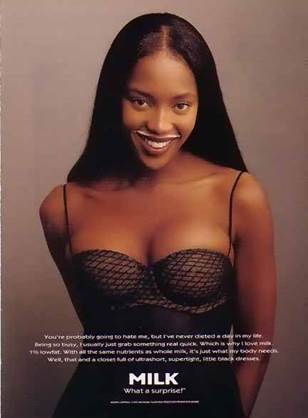 It's all about personality. Boy, have I learned that during my career! Over the years, my personality has most likely caused me to miss out on some jobs and opportunities, but I also know that my strong personality has helped me secure a spot on some of the biggest runways in Paris, land major magazine covers, get hired for international advertising campaigns, and experience lots of firsts as a black model. It's my personality that
Welcome to Shopping Report, a daily dig into the Promos tab for the most notable discounts, new shipments and more from the best retailers.Image via RoztaygerFoley + Corinna: Extra 50% off sale merchandise with code "fc_springclean" through April 29.J.Crew: 30% off select items with code "GOSHOP" through April 27 at 11:59pm ET.Gap: Extra 30% off sale with code "SPRING" through 11:59pm ET tonight. · Tory Burch: Through Monday, April 28, take 25% off