Lena Headey's naked bod was finally unleashed on the "Game of Thrones" set -- sort of -- but producers racked up a $50,000/day tab to shoot the scene ... and keep it under wraps. According to our GoT spies ... more than 200 security guards were hired to protect the set while shooting the "Walk of Shame" scene -- where Lena's character Cersei walks stark naked out of a church and through town.
It's no secret that there's a fierce late night ratings war, and last night (August 27) jimmy kimmel definitely scored big with a partial "Friends" reunion. During his interview with Jennifer Aniston, Kimmel somehow convinced her to read through a script of his own fan fiction, complete with a recreated kitchen set from the hit 1990s-2000s sitcom. A reluctant "We're the Millers" actress played her old character Rachel while Jimmy handled Ross, and of course
The fifth season of Game of Thrones is currently filming in...well, just about all over the freakin' world, and an unfortunate choice of shooting location might end up denying fans a glimpse of Lena Headey's awesome boobs. Oh, and it could also force writers to eliminate a crucial scene from the books. Allow us to explain (there be spoilers ahead):GoT's King's Landing storyline is currently filming in Dubrovnik, Croatia. One very important scene
The most coveted boobs on TV may stay covered ... and you can blame the church.Everybody -- actually 90% of men based on Kinsey and probably 40% of women -- are drooling at the prospect of ogling Cersei Lannister's royal cans.  Here's the problem.  The scene calls for Cersei -- played by Lena Headey -- to walk out of a church and onto the streets of King's Landing in the buff.  The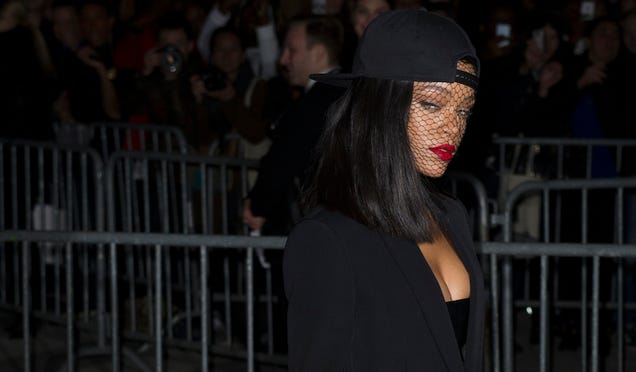 Page Six reports that Rihanna, (who is that?), had to stand in line to wait for a drink at the Bowery Hotel late Thursday night. She performed the act of waiting "like a normal person," a secret source shared.The birthday party that Rihanna (who?) attended was "full of music-industry people," the Page Six source leaked, noticing an unforgivable scene unraveling: Customers waiting for drinks and eyeing the scene noticed how the goddess herself had to
There was a crisis conference call Tuesday after Robin Williams' suicide ... with producers of his last movie trying to decide if they should delete certain scenes involving Robin's alcoholic character.The movie is a family-friendly comedy, but during one scene Robin and his son -- played by Joel McHale -- reveal Robin's character is an alcoholic who's been sober for 6 years.  Turns out Robin went to rehab 6 years before his death and
23. Meredith talks to Reverend Mosby on her phone. This is a reference to a character in the original The Parent Trap.24. The opening and ending sequences feature love songs performed by Nat King Cole and his daughter Natalie Cole respectively. In the opening scene, "L-O-V-E" plays over images of Nick and Elizabeth's first wedding. In the ending sequence, "This Will Be (An Everlasting Love)" plays over photographs of Elizabeth and Nick's second wedding.
At least seven people were injured after two double-decker buses collided in Times Square this afternoon. Witnesses at the scene said there were "bodies on the ground," but so far no fatalities have been reported. Injured passengers are reportedly being treated at the scene. Double-decker tour bus hits light pole in Times Square; 15-16 people may be injured pic.twitter.com/TW2Z22o6Gm— Dan Linden (@DanLinden) August 5, 2014Emergency responders on the scene of a double-decker bus crash in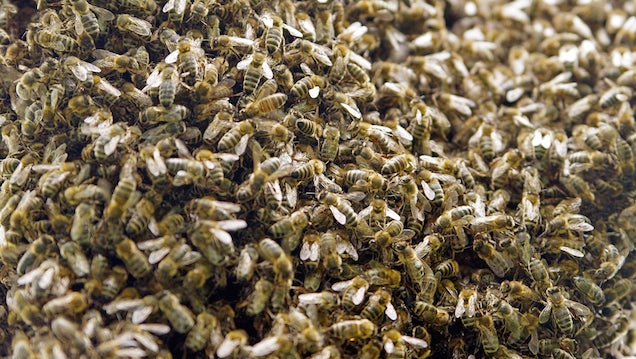 A 54-year-old man died yesterday after crashing his car into an long-abandoned home in St. Charles, Michigan. Responders arrived to the scene quickly, but their efforts were deterred by an angry swarm of bees that had apparently been living in the house.Said Saginaw County Sheriff Lieutenant Randy Pfau: The house, we're being told, has not been occupied for many years. There were just large swarms of bees within the home. It was so infested, they
  I think Greg Oden has found a new home even though the Heat haven't signed him for the 2014-15 season and told his agent, Mike Conley Sr., that "they'll get back to us." That means Greg has free time to fool around this summer. In years past, GO would be in Columbus enjoying the local pool scene. Not this year. He's doing Miami. As for Barbiebitchque, she has her IG on lockdown. While his